Author of Snicker of Magic inspires McConnell students to become writers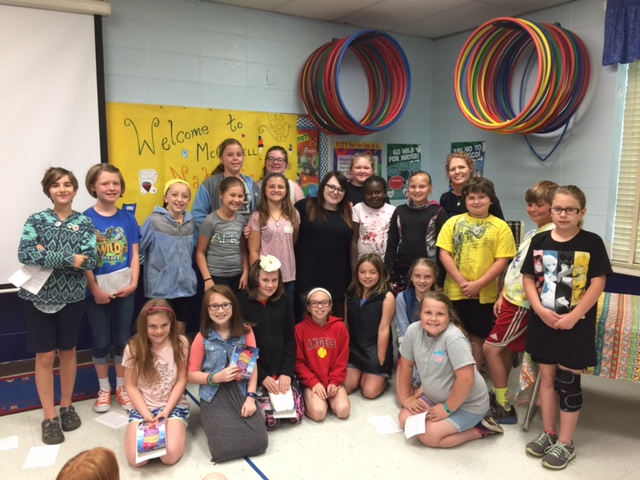 This past semester, our third through fifth grade students were able to participate in McConnell's very first Winter Book Club! The book up for discussion was, "Snicker of Magic" by Natalie Lloyd. Everyone involved was mesmerized by the adventures of Felicity Juniper Pickle has she and her family discover the snicker of magic that is still left in Midnight Gulch.
If reading the book wasn't enough, Natalie Lloyd herself came to McConnell to visit with the book club as well as all students in third through fifth grade. She shared her writing process, read from her book, and inspired dozens of students to pursue their dream of becoming a writer. We cannot express how excited and honored that Miss Lloyd took the time to visit us. It was pure magic!